Adore Decor Events and Rentals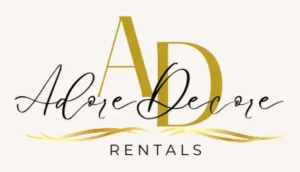 Party and Wedding Rentals in Tacoma
Design an elegant space for your special celebration using our exclusive collection of beautiful dining tables, chairs and backdrops.
We are the premier special event and wedding rental in Tacoma, WA. Our 'One-Stop-Event-Shop' prides itself on superior customer service, making your event planning process as easy as a day at the beach.
Why decorate your event with furniture that feels fussy, formal, and dated?
Let your fresh, modern style shine through with our exclusive collection of refined tables, exclusive guest seating options, and upscale lounge furnishings. Our goal for you and your guests to feel at home in an atmosphere of effortless elegance.
The goal of Adore Decore is to provide all of the best resources in one location, to help guide the way to the big day! Many of the clients that we work with for their special events have approached us post their event to hire us. They enjoyed the experience they had working with our team, while learning more about our services.
Contact Details
Phone Number: (253) 314-2048
Email Address: [email protected]
Physical Address: 4101 Industry Dr E Suite 4101-I, Tacoma, WA 98424
Website: adoredecoreventsandrentals.com