HOME REMODELING IN BELLEVUE
OFFERING HIGH-END AND DEPENDABLE DESIGN AND REMODELING SERVICES TO HOMEOWNERS
Our home remodeling Bellevue company, Vasy's Team Construction, is a licensed Kitchen, Bathroom Remodeling and Tile Installation Company in Seattle and Bellevue Area. We provide a full service, from conceptual design and selecting materials from a very large selection of samples through completion of construction, and will work directly with you during the entire process to keep you informed and updated every step of the way.
Kitchen Remodeling Bellevue
The kitchen is probably the room in your home that has the highest traffic throughout each and every day. From breakfast before school and work to home-cooked dinners prepared for you and your loved ones, the kitchen needs to be able to handle it all. That means that remodeling your kitchen can also be one of the biggest remodel projects in your entire home because it requires so many decisions to be made about every little aspect. Do you need a double sink to help with the dishes or a large farmhouse sink for a more traditional look? How many ovens does your family need? And, of course, kids and grandkids bring their own unique challenges. What are the subtle touches that make a room special for them? A cozy breakfast nook? Cabinets they can't open? Easy to clean appliances that won't show fingerprints? Or perhaps you really just need a pantry big enough to hold all of their lunchbox treats.
Whatever decision you make about your kitchen will need to grow with you and your whole family for years to come, so it is crucial to get it right from the earliest stages of planning.
That is why it is necessary to have an experienced, design-focused team behind you when making all of these decisions. Vasy's Team has 10 years of experience doing Bellveue-area kitchen remodels at every scale, from the grand country estate to the cozy Downtown Bellevue nook.
Whether you need to knock down some walls to help create that open concept living-dining-kitchen you have always dreamed of, or you simply want to rearrange the space available, bring in a team passionate about great kitchen design.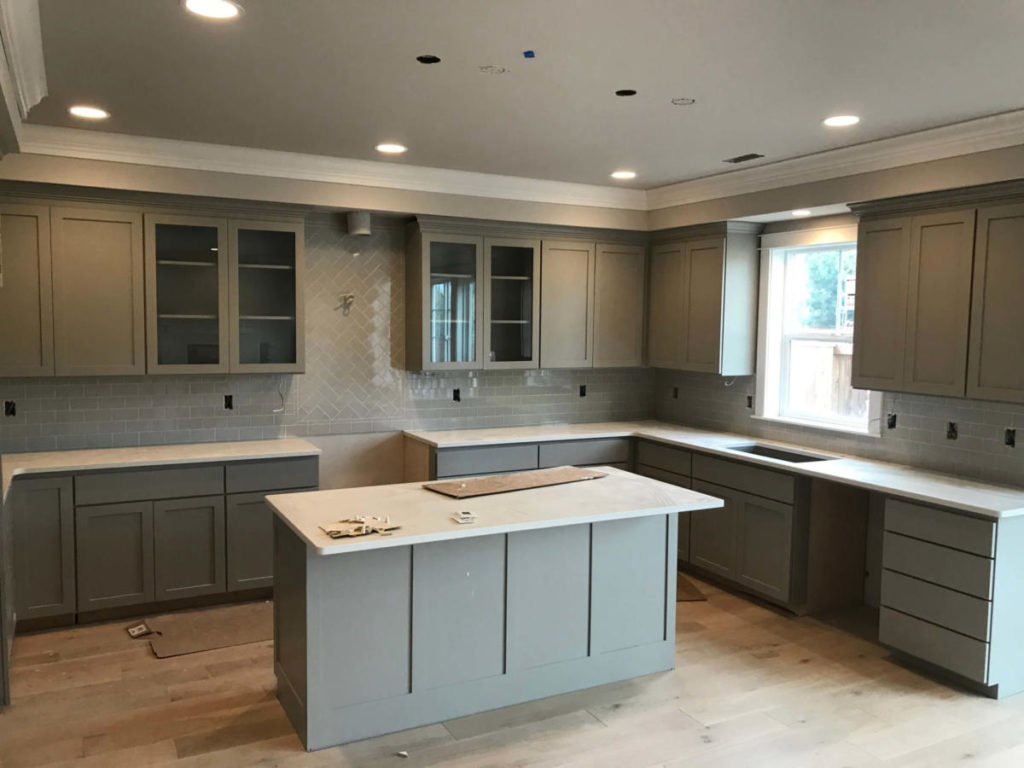 Bathroom Remodeling Bellevue
While it may be the smallest room in your home, remodeling a bathroom is certainly no small task. Do it wrong, and you'll be reminded of your mistakes every day for years to come.
Get it right, and you'll find yourself transported each day to a place where the little details and amenities add up to create the sensation that you've gone on a little vacation. Close your eyes, and imagine you've gotten away to a luxurious spa.
Working with a builder who is passionate about design and how cares about the details is especially important when completing a bathroom remodel that is challenged by space constraints.
A bathroom is a tough space with many moving parts crammed into small footprint – and there is always a high volume of water just waiting to leak if anything goes awry. It is crucial to choose the best sink, flooring, shower, countertop and toilet for your space, and to design a flow and structure that maximizes both luxury and efficiency.
Whether your bathroom remodeling project calls for a simple update of surfaces, or a major master bathroom overhaul, we have the necessary designer relationships, builders, and project management experience to ensure that your bathroom gets exactly what it needs to make your house feel more like home.
A successful Bellevue bathroom remodel is designed and built well, and completed both on time, and on budget. This requires skillful coordination every step of the way by a general contractor who has strong working relationships with a talented network of subcontractor artisans, ensuring that only the best quality work is being done in your home every single time.
Contact Details:
Phone: 206-771-8057
Email: [email protected]
Website: www.vasysteam.com