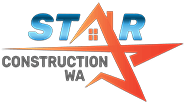 RESIDENTIAL LOUVERED ROOFING IN SEATTLE
A NEW ERA OF OUTDOOR CLIMATE CONTROL
The Opening Louvered Roof Seattle is redefining Residential outdoor living and dining areas. Our louvers offer a unique system that provides variable shading, light, and protection from the rain.
TIMELESS BEAUTY
Louvered Roofing components are available in standard colors as well as an endless array of finishes that will complement any architectural design. When fully closed, the louvers provide the elegant look and feel of a traditional tongue and groove ceiling.
RAIN PROTECTION
The interlocking louver system protects from the rain, channeling water into the full perimeter gutter system.
EXTRUDED ALUMINUM FRAME
The extruded aluminum frame system offers the appearance and structural integrity desired from architects and professionals for the best-looking louver in the neighborhood.
EVIRTUALLY MAINTENANCE FREE
Star Construction WA utilizes a finish on our louvered pergolas that eliminate time-consuming painting, staining, and waterproofing. Aircraft-grade aluminum components prevent warping, cracking, and deformation.
Why People Choose Louvered Roofing?
Louvers have unmatched versatility, convenience and low-maintenance durability. They can be placed anywhere within their range of motion for the desired amount of protection or ventilation, and they're easily integrated into smart-home technology. Enjoy sunny rays during a beautiful spring day or block out the rain to keep dry – operation has never been simpler. And with such a contemporary look and feel, there's an option to complement any architectural style.
Whether entertaining friends or just relaxing by yourself, a Louvered Roof completes your outdoor living area. With the touch of a button, louvers rotate to provide full sunshine, filtered shade or rain protection. It's the ideal enhancement to any home and is built to last for years to come.
Contact Details:
Phone: (253) 232-6335
Email: [email protected]
Website: starconstructionwa.com
Location: Seattle, Washington